Welcome to LoW BiT LoGiC (dot) com!

The official shop of artist LoW BiT LoGiC is now open for business along the information superhighway! Limited edition prints and original artworks are currently up for sale. The LBL shop will feature unique artworks from this website, as well as artworks from private collection of LoW BiT LoGiC. Enjoy!
***
Upcoming Event(s):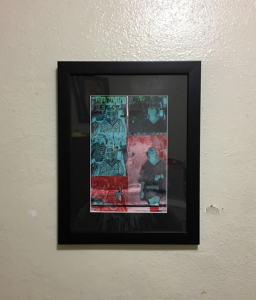 The 2018 Open Show @ Gallery 825
Date: Saturday, December 15, 2018 / 6 to 9pm (on view till January 11, 2019)
Where: Gallery 825, 825 N. La Cienega Boulevard, Los Angeles, CA 90069
Admission: Free
Los Angeles Art Association is proud to present the 2018 Open Show, LAAA's signature survey exhibition featuring the very best in emerging art, juried by Cynthia Corbett, The Cynthia Corbett Gallery, London.
~~~
Antarctica Starts Here – January 2019
***
Recent Work: August – December 2018
SITE HOSTED BY: 

Hostineer


SITE DESIGNED BY: LoW BiT LoGiC